A Few Great Resources for International Students in the U.S.
I arrived in the United States (U.S.) several years ago to pursue an undergraduate education as an international student . There is a lot…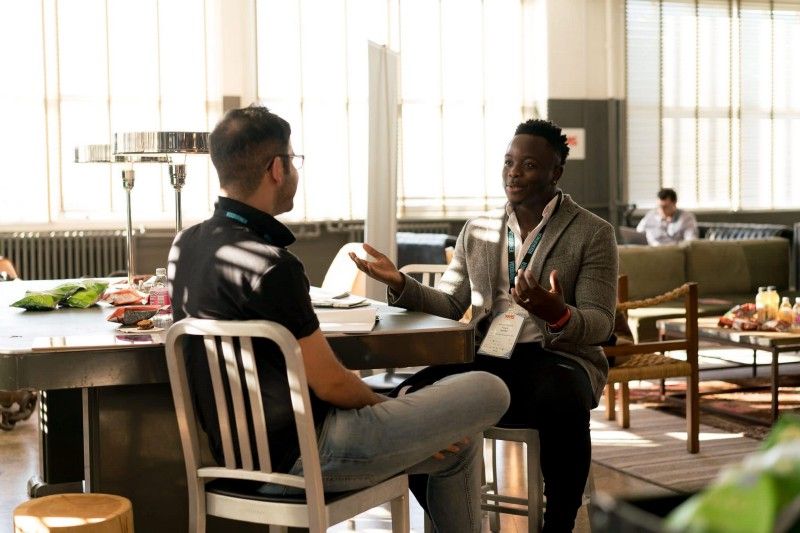 I arrived in the United States (U.S.) several years ago to pursue an undergraduate education as an international student . There is a lot I could say about the international student experience in the U.S., but the purpose of the short post is to share some of the resources I have found helpful for keeping me informed about relevant immigration policies and filing procedures.
When I talk about my experience as an international student, I sometimes mention that in addition to the formal education I received, I also received an informal one in U.S. Immigration Policy that might have been enough to earn me an academic minor.
There is a lot of information international students need to learn, understand, and apply to simply remain in the U.S. And, since you are reading this post, it likely means that you don't simply want to remain, but also thrive in the U.S.
That's enough preamble, though. Check out the resources below.
International Student Services
U.S. colleges and universities that accept international students usually have an International Student Services (ISS) office or department whose mission is to advise and support international students. The designated school officials (DSOs) and other international student advisors in the ISS department at my alma mater were supremely helpful.
The information they provided was always timely, even if I had begun to feel impatient or anxious because of something I had learned through another channel. The ISS department was where I went to evaluate work opportunities, get "close-to-home" professional opinions, and ask questions about anything that related to my student status.
The ISS department is probably the most accessible resource international students have. I made sure to visit mine regularly by making appointments or simply walking in. I consider myself fortunate to have gone to a small school with a friendly staff and where walk-ins seemed more the norm than the exception.
USCIS News Alerts
I turned on USCIS News alerts to receive timely announcements about policy and filing procedure changes by email. Most times, the alerts were not directly relevant to me, but when they were, I felt that setting up the alerts was worth it. It's also nice that USCIS batches their alerts and strikes a good balance between the frequency and timeliness of their deliveries.
Podcasts
I enjoy listening to podcasts, and was pleased to have stumbled upon the Immigration Nerds podcast on which a variety of immigration topics are discussed in short 15–30-minute episodes.
YouTube channels
YouTube is a great resource for learning about a immigration policies and procedures as many lawyers and law firms offer pertinent commentary or explanations on their channels. These are some of the channels that I have found informative.
Summary
There are a plethora of resources available to international students for keeping up-to-date with immigration policies, filing procedures, and navigating life in the U.S. I found most of the resources I identified in this article by chance. Once I started looking out for resources that could help me, I began seeing them everywhere. My alma mater's ISS department was my entry point, and from there, I aggressively sought out information on the Web, which led me to the rest of the resources.
Thanks for reading! Be well!
---
WAIT! Are you a STEM major?
…or someone interested in learning more about computer technology?
Check out my other articles and videos about various Computing topics here on Medium and at OnelTalksTech.com.